When I needed to go gluten free in 2014, I did not have much choice of what to buy or where to buy it. Thus, I had to deal with the little range of dry bread and pasta that was offered in Rostock's local health food stores. Luckily, a lot has changed in the last six years! There is now everything a celiac can imagine: softer bread and buns, easy bake-it-yourself flour mixes, various types of pasta and even delicious cookies and cakes.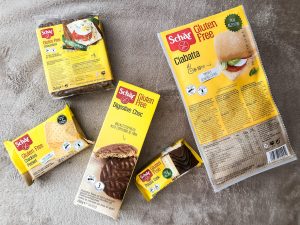 I know how hard it can be to find gluten free products in unfamiliar places, whether you are on holiday or have moved to a new city. And since we Celiacs need to stick together and help each other out, I will share with you my favorite supermarket in Rostock that offers a tremendous amount of gluten free products!
My holy grail supermarket when it comes to gluten free products in Rostock is Real in the Ostseepark.
What I like about this supermarket is that the gluten free section is separated from the other products in the shop, something which helps to increase the trust in the supermarkets qualities of providing gluten free products. Moreover, this separation gives you a great overview of all the gluten free goodness and saves you a lot of time. No more walking through every shelf of the store on the infuriating hunt for gluten free pasta, spice mixes or gluten free cookies. Hurray!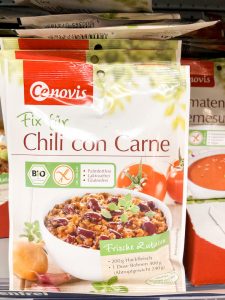 Another plus point for Real is the diverse range of products that they offer. You can buy basically every gluten-free brand on the market. This ranges from Schär, a favorite of mine that makes amazing crusty bread and buns, to Hammermühle, my go-to brand when it comes to deliciously soft, flavorful and juicy cakes, as well as thin cookies. I did not know that you can get gluten free spit cake, until I discovered one from Hammermühle in Real. This was probably one of the happiest gluten free moments in my life…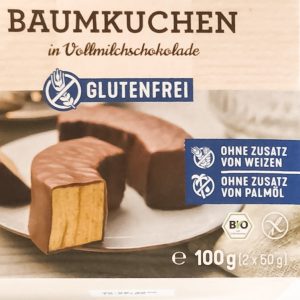 I really hope that this blogpost made your holidays or life as a Celiac in Rostock much easier. If you have the time (and are not eagerly driving to the Ostseepark to get your spit cake), please tell me about your best gluten free moment!