I am pretty sure you all came across these t-shirts with aphorisms like "Ok, but first coffee". These are made for people like me and if I wore motto shirts I would most definitely have one or two of these. Now, as a confessing coffee-addict, I want to share one of the best addresses in Rostock with you to satisfy our lovely little addiction.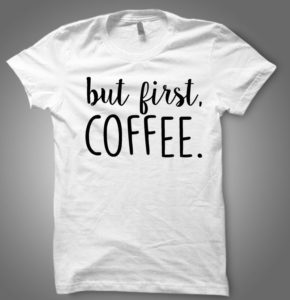 When you walk along Lange Straße you come across little boutiques and specialised shops for working clothes etc. Just around the corner close to the KTC, there is a lovely little store named "cafeshop especial – Rösterei Román". The moment you enter, the smell of dozens of different roasted coffee beans welcomes you. The interior is nice, warm and simple – just as I like my cup of coffee by the way. You can either buy a pound for your home machine or enjoy a freshly brewed sample of it just there.
Besides the black gold you can buy lots of other great things. They have a large range of fair trade chocolates, cocoa powders, cups and coffee grinders. It is a classic example of those shops where everybody finds something of his or her taste.
The owner is of Nicaraguan origin and frequently travels to his own plantation there. You can absolutely rely on the family and their employees, they are a 100% competent and always welcome you with a smile. I must admit that every time I need a nice small present and don´t have a single clue – I buy one of their nicely arranged gift bags. They are always appropriate.
If you don't have the time to visit the store or are located around Rostock or Wismar (they have a second branch there) you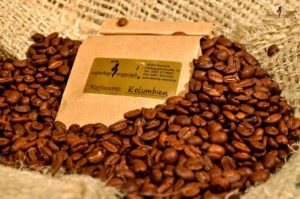 should check out their fantastic online-store.
My advice to you is the following one: try it out – even when you don´t drink coffee, just for the experience. It is pure relaxation for your mind and your nose 😉
See you soon!
links for the pictures:
https://www.pinterest.de/explore/but-first-coffee-shirt/
https://cafeshop-especial.de/products/kaffee/9-aethiopien-sidamo.html