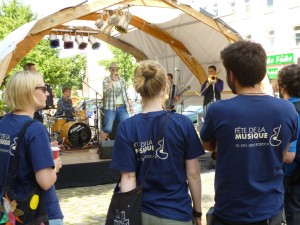 Every year on the 21st of June, 520 cities in the whole world host the "Fête de la Musique", a worldwide music day that celebrates the summer solstice. It started in 1982 in Paris and is now a global and very popular event.
Rostock is one of these cities and becomes the venue for various bands and music groups on that particular day. You will find different stages in the ktv and also one at the Universitätsplatz.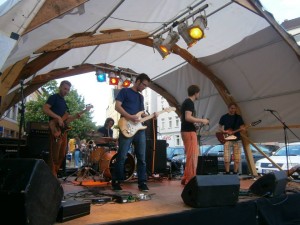 Whatever music you like, you will be able to experience the full range of music genres from classical and a capella music to rock, pop, jazz, folk and singer songwriters. Every concert will be open to and free for everyone. The only thing you have to do is walking from stage to stage and enjoying the music.
If you are around you should definitely have a look at the schedule here.
There are also several "Fête de la musique" parties at night at the Peter-Weiss-Haus, the Zwischenbau, Studentenkeller or the Stadtpalast. You can decide between different kinds of music genres, for example electro swing, balkanbeats, electro, techno and many more.
I think it's a nice way to get to know the city, meet new people and listen to good live music at once.