In Warnemünde and getting tired of relaxing at the beach? Would you like to do something special?
If you  take the ferry from Warnemünde to the marina "Hohe Dühne",  from there on some signs will lead you to the seal research centre. There you will get the chance to see some seals and learn about their lives.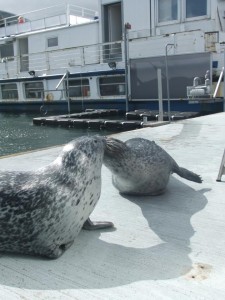 Biologists, physicists, psychologists and veterinarians are investigating which sensory systems seals have, how they process incoming information and how they guide themselves in their natural environment.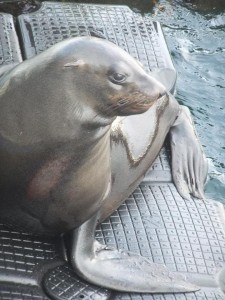 Some capable students work at the seal research centre and will answer your questions and tell you everything about their research.
The seal research centre is the home of eight common seals and one fur seal. If you watch the fur seal Fin, you will recognize some differences in its behaviour in contrast to the others. Because of that at the beginning it was a light problem for them to live together. Would you like to know why? I wouldn`t give away more details – just go there and find out by yourself 🙂 !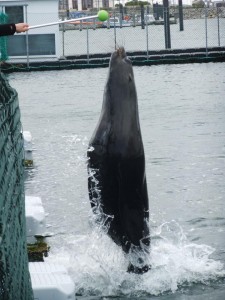 The seal research centre is opened from 10am till 4pm. If you have a bit of luck, you may be there at feeding time – another special experience!
Entry is €4 for children, €6 for adults, and €0 for Rostock University students.
After having a look at the seals, you could go for a walk along the pier to the lighthouse. Believe me, you will enjoy and love it!