Getting to know the greener sides of Rostock is harder then you think. In fact, there are only a few parks worth mentioning – some big, some small.
Starting off, the Schwanenteich (meaning swan pond, because most of the time you will find swans swimming on the pond). It is a cute, little park area around the said pond. You can indeed spot some swans on the lake from time to time, or alternitavely you will mostly find some ducks accompanying you.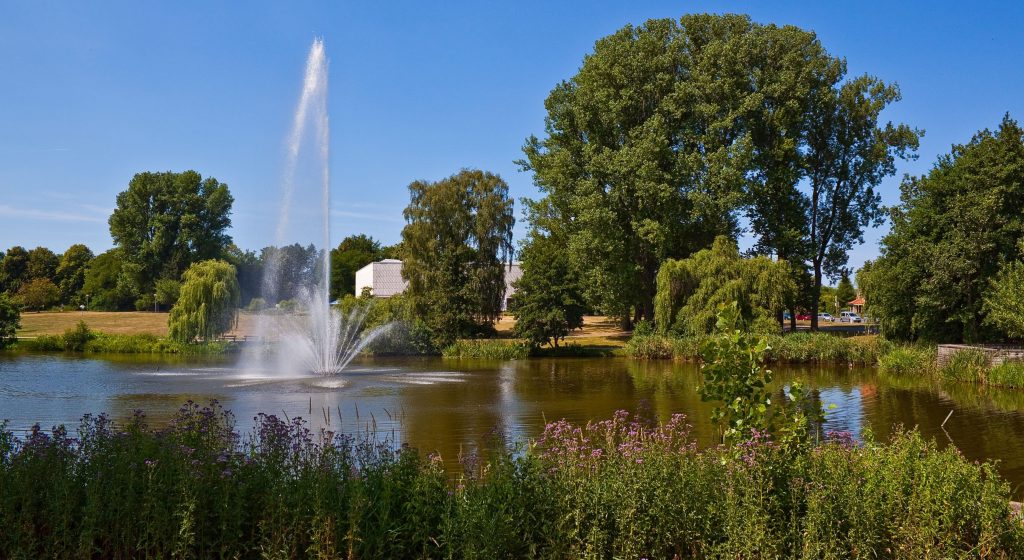 Copyright: S. & H. Busch-Paulik
Furthermore, this park is directly located to Rostock´s art gallery. However, it is not far away from the main road and the tram system. Nevertheless, even though it is directly next to a large and loud street, you can actually go further into the park were its more quiet and away from the street noise – which I love. It helps you to really unwind from the stress of the city and just relax, enjoy the sun and breathe in some fresh air. Moreover, the space is very green ( a lot of trees, bushes and grass, but no colorful flowers) and there even is a fountain in the middle of the pond.
What I would recommend is laying down on a blanket on top of the green and cozy grass and enjoy the surrounding with all of your senses to truly unwind. Or else, do not forget to bring a book or some snacks or games to keep you busy, because besides some trees and ducks or swans there really is not much more to look at. This is not the park for all you flower lovers out there. However, it still is a great green park area in Rostock, where you can unwind from the stress of the city as you step into a more natural part of the city (and trees are proven to help with anxiety).
It is located in the Hansaviertel, so it is pretty central. You can reach it perfectly by bike, tram or car. I prefer cycling, because after the ride you can chill at the park before going back (sometimes a few small droplets from the water of the water fountain can reach you and cool you down even more). The perfect thing to do for having a relaxing day outside. And its for free!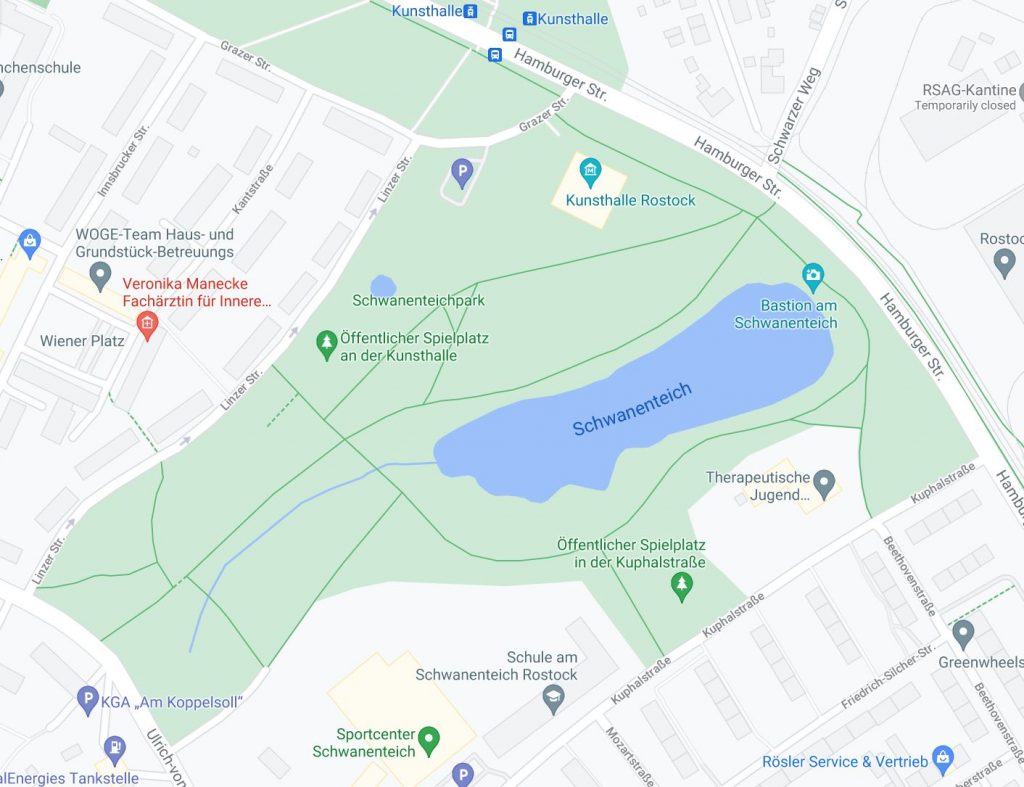 ---
Green Rostock: