You can find the heart and soul of football (the one with a round ball) in North-Eastern Germany right here in Rostock. F.C. Hansa Rostock inherited a place in the German top-flight of the Bundesliga for 12 years, making it the most successful club of the former German Democratic Republic after the fall of the Berlin Wall. The club has build up a fan base that spreads across the whole of Germany. I can account for that as the away support the team receives, is one of the best in the country.
This fact is even more impressive when you consider that my beloved Hansa only stumbles around in the third German division nowadays. I have to say, it hasn't been easy these last 10 years. New clubs have climbed up the ranks, such as RB Leipzig who have rather successfully been challenging Hansa's monopoly status. Constantly battling relegation, Hansa has also faced numerous financial difficulties. But our 'Kogge' never sank. I attended these games year after year, week after week, matchday after matchday. I will never stop watching Hansa in my second home; the Ostseestadion (which is only 15 minutes away from my flat, so that helps). This love is still there and will always remain, no matter where I am, who I've become or what I do. This love that nobody who isn't attracted to football understands. I grew up watching the games with my father and I still go along whenever he attends a game. In my youth teams I always seemed to be the only Hansa supporter (there are so many Hamburg and Bremen fans around here now). So I'm used to defending my case. This football club is my outlet every weekend, which is the reason why I don't really cheer on the German National Team because it basically robs me of my precious Hansa time. It's a break from everything. For two hours the focus lies purely upon football. I wake up on Friday shaking nervously and just hope I can sleep well the next night before the match starts. It is an unconditional love.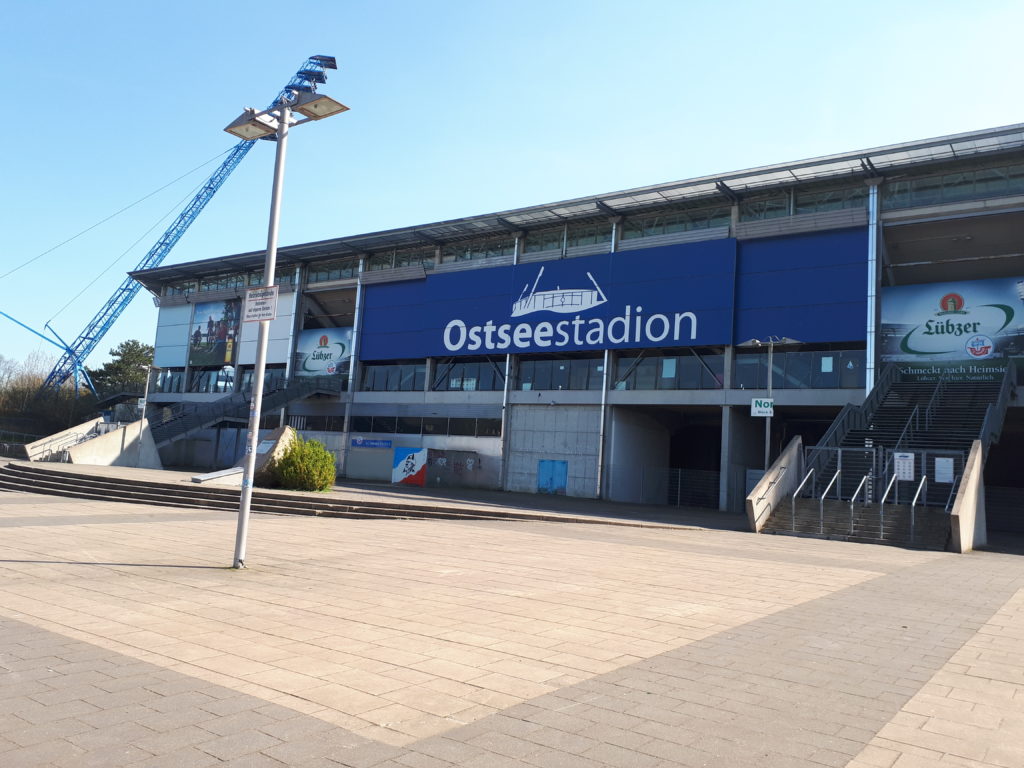 My hope for a brighter future slowly starts to flourish. The new investor and a (finally) competent coach helped Hansa to achieve the most successful year in terms of points since the last promotion to the second tier of the Bundesliga. The 2017/18 season produced the much needed silver lining. The former powerhouse of Eastern German football needs it's name in lights again. I don't want people to forget my club as 10-year-olds today probably haven't heard of it much lately. So I'm trying to help out in every way can to put F.C. Hansa Rostock back on the map. This blog offers the opportunity to do so.
If you ever want to relish 90 minutes of shaking combined with several heart attacks you can get tickets on the club's website and in a few fanshops in the city centre. The price depends on where you are seated. Don't take chances with the so-called Südtribüne (the main stand). Those guys are crazy. Well, at least they get Hansa in the headlines a couple of times a year. The summer break is among us though, so keep in mind that the World Cup consumes all the attention of football fans in June and July. But in August another season of (pray to god not failed again) hopes and dreams commences.