As a proper Berlin city girl, I've got to say that there was one thing I missed the most when I first moved from the well-known Berlin flair to Rostock. Streets packed with people sitting in front of cafes or bars; little shops where you can buy nearly everything, from wallets made of remanufactured material to orthopedic shoes.
But you know what? Rostock really did surprise me! In the KTV, I found my own little Berlin Friedrichshain!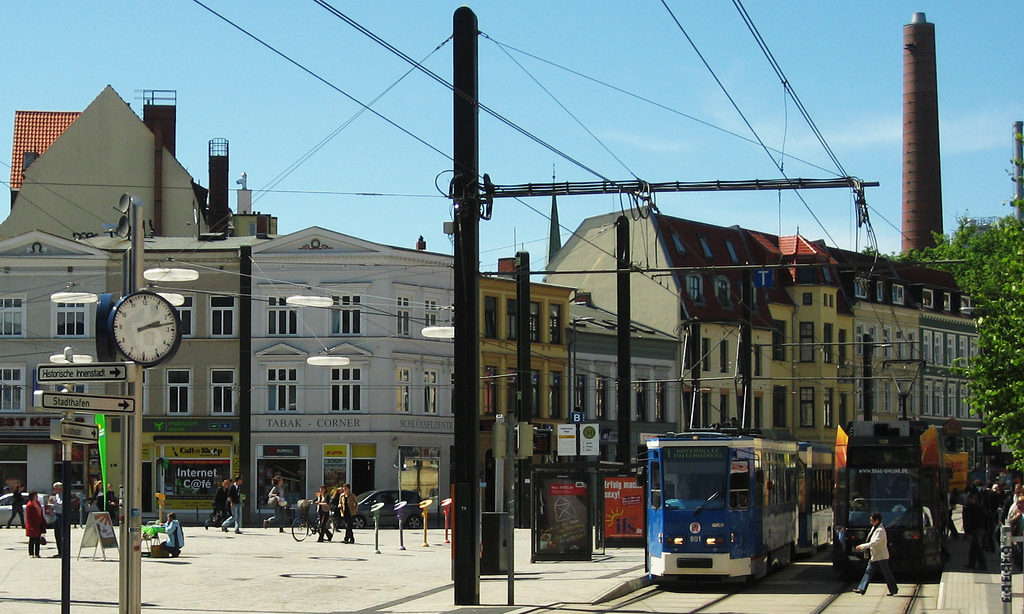 Living in the KTV-hood has definitely made it easier for me to feel at home in Rostock. There is a reason why this quarter is especially en vogue for students. Rostock's cityscape is visibly affected by the students and their uni lives. The Kröpeliner Tor Vorstadt, with its many restaurants, cafes, bars and shops, provides us with a young and hip street life. Located pretty much centrally in the city, it is in walking distance from the uni or various clubs — very Berlin-like! You've got the possibility to grab something nice to eat between lectures or catch up with your friends with drinks in one of the many bars.
There I'd like to introduce you to some of the locations in the KTV I like the most and always tend to go back to.
One of my favorite restaurants there is "Bensel & Gretels" in Barnstorfer Weg. They make amazing food, including burritos, bagels, homemade chutneys, soups and sweet treats for dessert. Because they also offer vegetarian or vegan options, it is perfect for everyone. The menu changes quite often but if you get the chance you should definitely try the delicious Pulled Pork Sandwich or the best vegan Avocado Bagel.. hmmm. The cozy familiar atmosphere and friendly service are the best conditions for a lovely chilled afternoon and evening.
"Fernkost-Pacek" is a shop I just recently discovered. Located in the Niklotstraße the little store is a true hidden gem in the KTV. If you've got a sweet tooth this can be your happy place! The owner, Radek Pacek, is like Willy Wonker who offers a paradise not so different from the Chocolate Factory. Discover your inner Charlie and enjoy sweets and drinks from foreign countries. You'll find yourself in a delerium amongst American Twinkies, Twizzlers and Reese's, for example. I myself can't leave the store without a bar of Hershey's chocolate and a can of Cherry Dr. Pepper.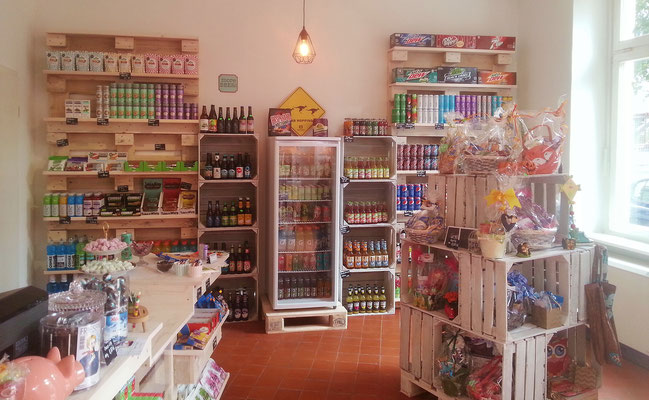 One of our favorite spots for drinks is the "Pleitegeier²" in the Fritz-Reuter Straße. No one likes to spend too much money on alcohol once at a club. The Pleitegeier has student-friendly prices and offers a wide range of beer and long drinks including Homemade Mexikaner and Liphorice Vodka. The perfect place to meet your friends and get into the party mood! I can promise you it won't get boring – you've got the opportunity to show off your ping-pong and kicker skills. Soccer fans can also watch all the important games on a screen which always excites the whole bar.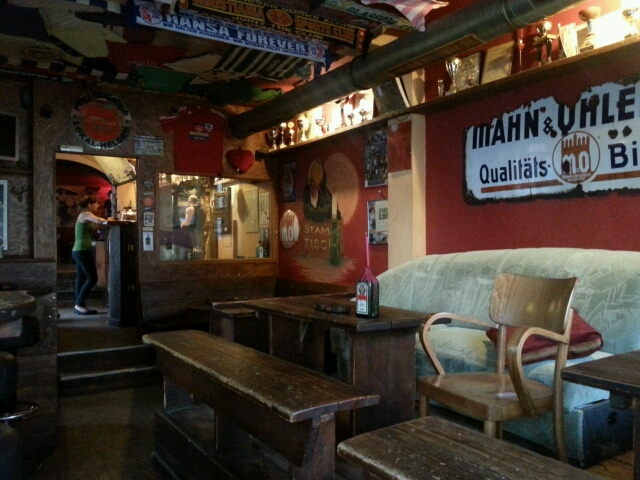 I hope you've enjoyed this little trip into Rostocks KTV! Let me know about your favorite spots in the comment section below. I like to discover new places!