If you arrive in a foreign city there are generally three main topics on a `What-To-Do-List`. First find a comfortable accommodation, secondly looking for good food and drinks and last but for sure not least I want to get to know this place and have as many quite somethings as possible.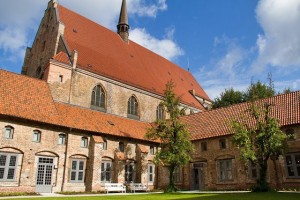 So you should not miss to take a look in Rostock´s historical mirror: The "Kulturhistorisches Museum" ( engl. Histrorico-Cultural-Museum) just off the "Kröpeliner Straße" at the "Klostorhof 7" straight in the downtown. It has heaps of cultutral heritages to offer like old toys, weapons, cloths, numismatic collections and even funny drinking games & tools of the last 300 years and earlier. The Museum is really a place where you feel relegated to the past by walking through. By the way, it´s an old convent which is founded in the year 1270.
When I first entered this atmospheric building, I thought "Why did I miss to come here earlier?".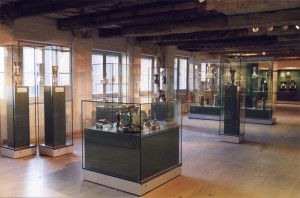 The answer was quiet simple. Just because I didn't know that this place exists which is pretty embarrassing, because I'm born in Rostock. So I really recommend you to go there, but not on a Monday because it is the only weekly closing day. Every other day the museum is opened from 10 AM until 6 PM and you can have your worthwhile historico-cultural experience for FREE.