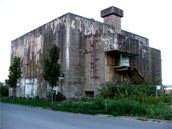 Wow, what an ugly building. That was my first impression of the club called the Bunker.  But the outside isn't as important as the inside, is it? It was built in the 1940's and is located at the Neptunallee 8 near the warnow and the Neptun-Center. With its central position it is easy to reach via bike, tram, bus or just by foot.
The club offers a large variety of events and parties. From Rock over Swing to Pop, the Bunker has something for everyone. Up to 3 floors are open and give you enough space to chat, drink and dance. Of course its interior design can be called 'special', but it is a bunker and so it looks inside. A party behind 3 meters of pure concrete is just very unique and has its own feeling to it. Besides normal parties at the evenings this club is also a place to see live music, mainly Rockbands from Rostock, but sometimes also from all over Germany. And the Best is yet to come: everything has moderate prices, even the entry and drinks.
All these possibilities and its nice special interior design makes it a must see in the list of the places to visit.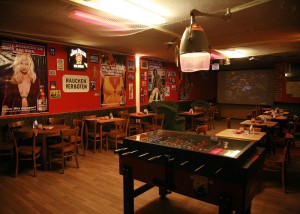 If you want to get an better impression of the club, check out this video or their homepage.