Since the internet is swamped with people, who needs to show how happy they are all the time, and how down to earth they are (while taking a sip from their over-priced-Starbucks-coffee-to-go-cup), finding peace in nature and meditations, I thought, there must be people who will love it in Glashagen.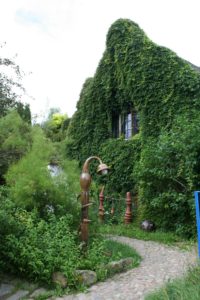 Glashagen is not far from Rostock and can be visited every day. You can get there by car or by bike. It is located 4 km from Bad Doberan and next to an idyllic little wood with an enchanted hiking trail and the spring of Glashäger (the water everyone is drinking in this region). The location is marked by all the different artist, who live and have their workshops, galleries and exhibitions there. If you're interested in pottery, porcelain, glassblowing, jewelry design, paintings or just a cup of fair trade coffee and a nice walk, then roll up your skinny jeans and show some ankle and adventuresomeness.
The members of Glashagen created an awesome place; the atmosphere is pure ease and and you can find relaxation on many different levels: Are you creative? Then spend the afternoon with handicraft work. Stick your veiny forearms in some clay and take tons of selfies. It will look so lit with your man-bun and lumberjack-shirt, trust me, your instagram-followers will love these vibes. You are not creative but want to impress your followers anyway? Take a selfie in front of Germany's biggest stone cricle. It consists of 12 stones that are up to 18 tons. I know, I know… not Obelix or Miraculix put them there and no one from the ancient world used some kind of magic potion, but your followers don't know that.
This plac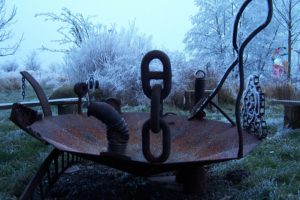 e is made for anyone! Bring your kids, bring your girlfriend/boyfriend, bring your dog. There is something for everyone. Are you planning a romantic gesture? Then book a night in one of the holiday houses for you and your sweetheart and spend the afternoon Moore-Swayze-style and do the pottery workshop. If you feel adventurous, then explore the surrounding and the stone circle. If your are in love with arts, then visit the various exhibitions. If you like organic food, ask for Vivian's homemade bread, salats and soup.
Have a great trip!