A Vegan Guide to Rostock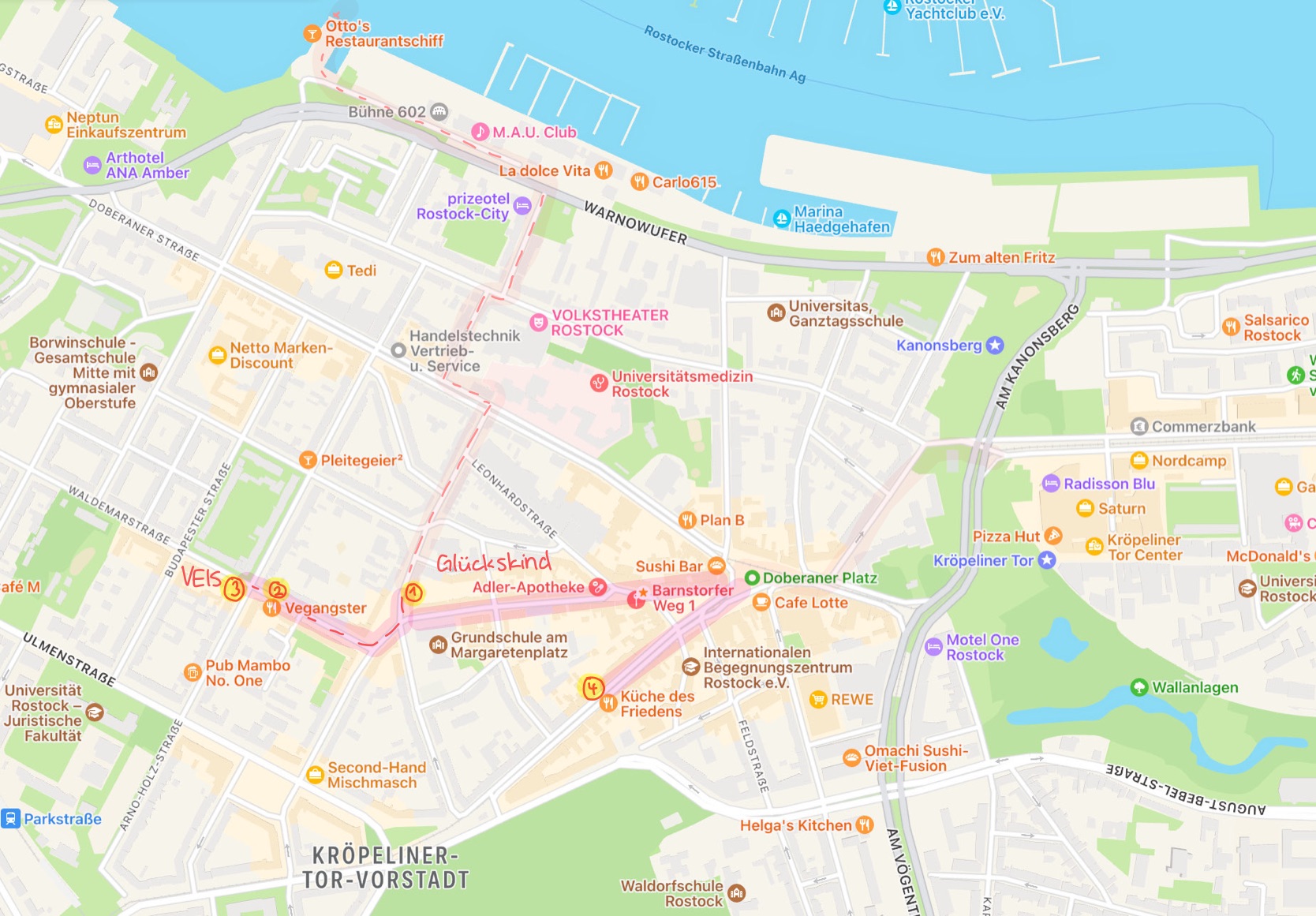 When visiting the Mecklenburgian countryside, lovers of all things plant-based will have a hard time coming across tofu, oat milk, or seitan options. But in the heart of Mecklenburg-Vorpommern, right at the beautiful Baltic coastline, you can find a veggie refuge called Rostock. The Hanseatic and University City offers an ever-increasing supply of vegan kebab, bowls, donuts, ice cream, and whatever else you could wish for. Most cafés in Rostock offer plant-based milk options, and there are some chain-restaurants offering soy burgers and fries. But besides that, there is an abundance of completely vegan establishments to be savoured in the KTV district. If you are interested in some vegan recommendations for your Baltic Sea experience, come on my vegan tour of Rostock!
First stop: Breakfast in the Glückskind
In this café blessed by Fortuna near Margaretenplatz, almost every breakfast preference can be met. Whether you favour a hearty bagel, savoury scrambled tofu, sweet croissants, or divine waffles with chocolate sauce, you cannot be disappointed. Just be sure to make a reservation if you visit on the weekend as the place is always busy! If you want to stop by spontaneously, maybe take your croissant to go as you go for a walk along the Warnow docks. If you want the real Mecklenburgian nautical experience, take the ferry across the river to Gehlsdorf, where you can enjoy a comprehensive view of the city skyline.
Second stop: Vöner at Vegangster
After walking-off your breakfast, don't miss out on Mecklenburg-Vorpommern's first vegan restaurant in Waldemarstraße. Alongside other dishes such as burgers and fries, they offer  Vöner (vegan Döner) and Vürüm (vegan Dürüm) — the diner is definitely worth the visit just for one of those two alone! The Döner has fortunately widened Germany's cuisine since its popularisation during the 1960's in Berlin by Turkish immigrants, and Vegangster gives you a chance to appreciate this gem of the German kitchen even if you don't dig veal or beef.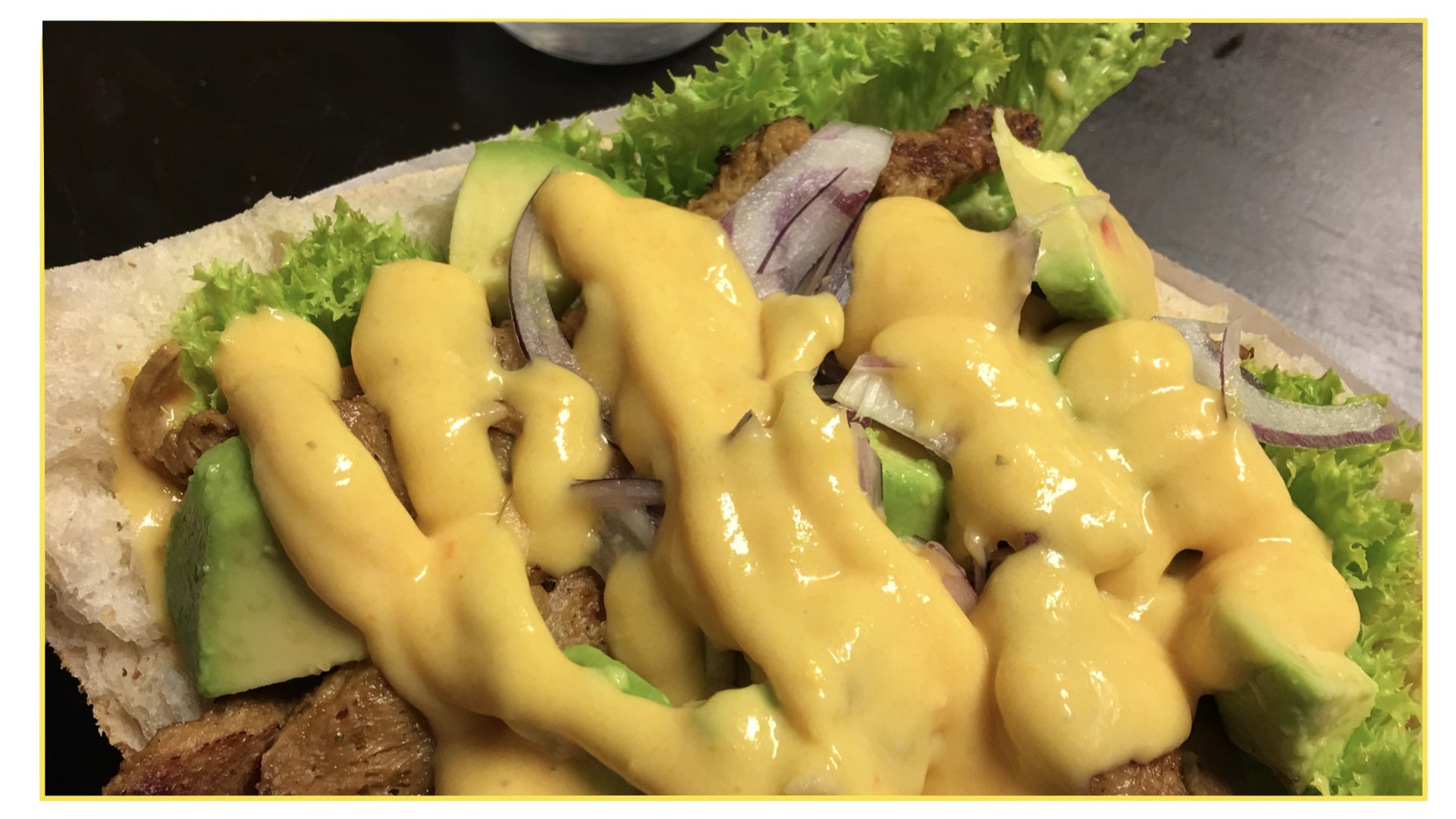 Third stop: Ice-cream from VEIS
Make sure to leave some room for dessert, though, because VEIS is only a stone's throw away. The vegan ice cream parlour offers self-made flavours ranging from refined classics like vanilla or strawberry to mouth-watering new creations like chocolate-mint or Oreo, and heart-warming waffles during the cold seasons. You can also find their ice cream in some local establishments such as the independent cinema LiWu (Lichtspieltheater Wundervoll) a few streets away. If the weather looks rather grey, consider watching a French comédie or an Irish drama whilst revelling in cinnamon ice cream. If not, battle your food coma with a coffee or a brain-freezing ice shake and seize the day! You can't go wrong with spending your afternoon in the city centre: either visit one of the Medieval churches or go shopping in the twenty-first century KTC temple.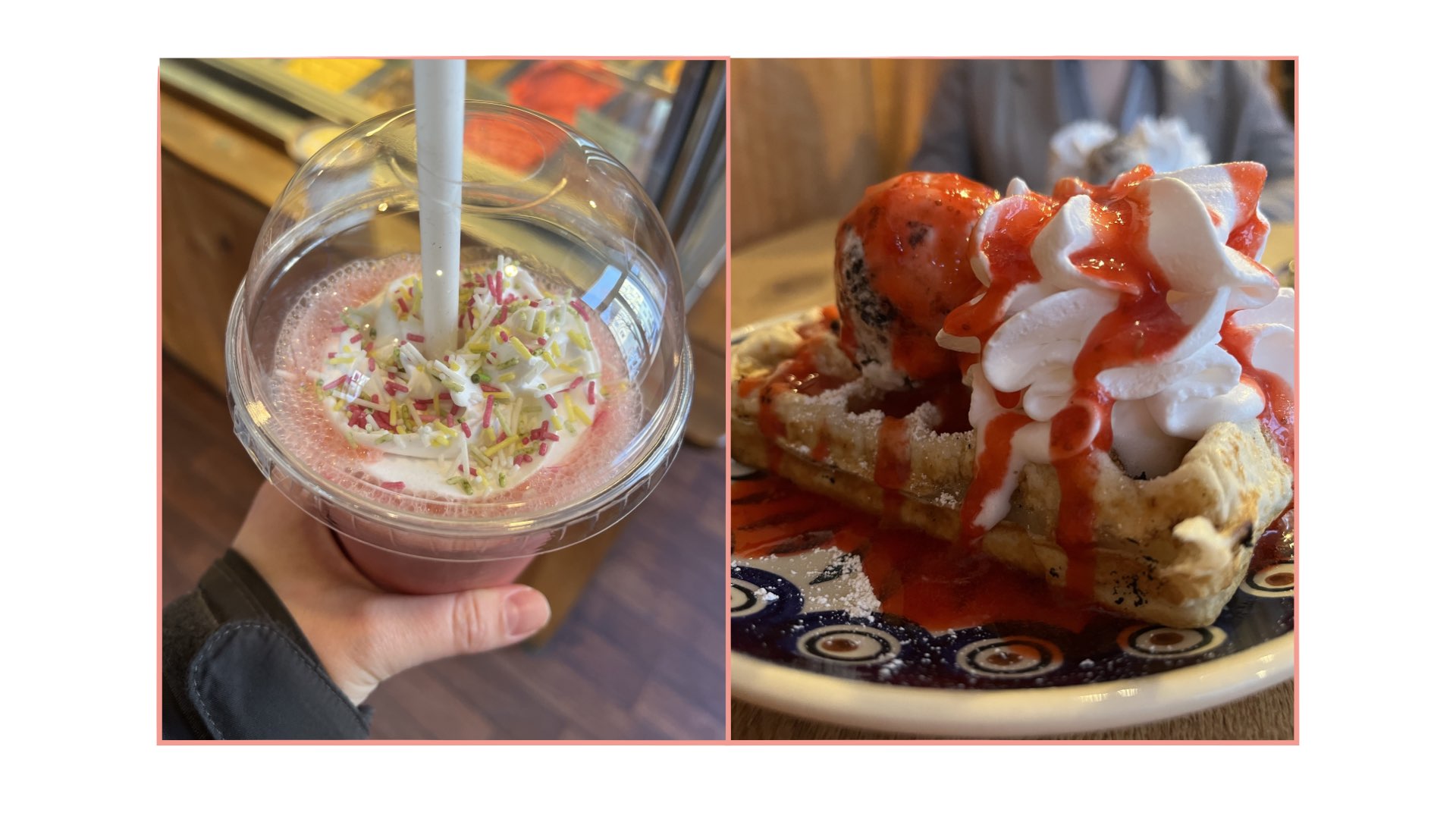 Fourth stop: Chili Cheese Bowl in the Küche des Friedens
Whatever you decide, don't miss out on dinner at the "Peace Kitchen," not far from Doberaner Platz. Besides offering delicious meals, the outspokenly queer-friendly diner hosts a small gallery, courtesy of local artists. I'd particularly recommend their various bowls, such as "Caesar Salad" for chicken lovers or "Chili Cheese" for seasoned spice enthusiasts. If you drop by on a Friday or Monday, don't overlook their donuts. Should you feel full after your day of feasting, I can promise that they can still taste splendid on the next day, for example as provisions for a trip to Warnemünde beach.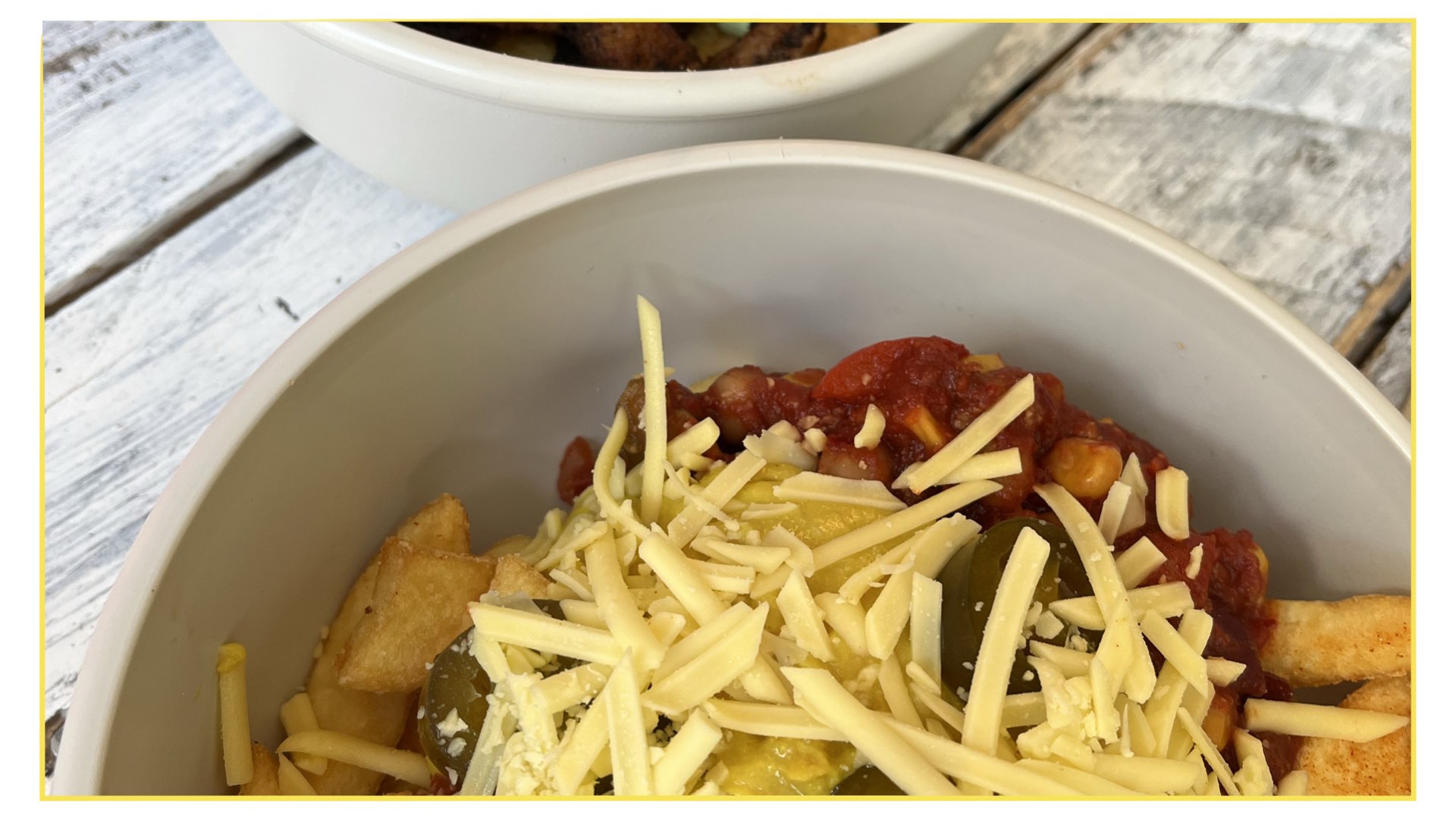 [all pictures taken by me]