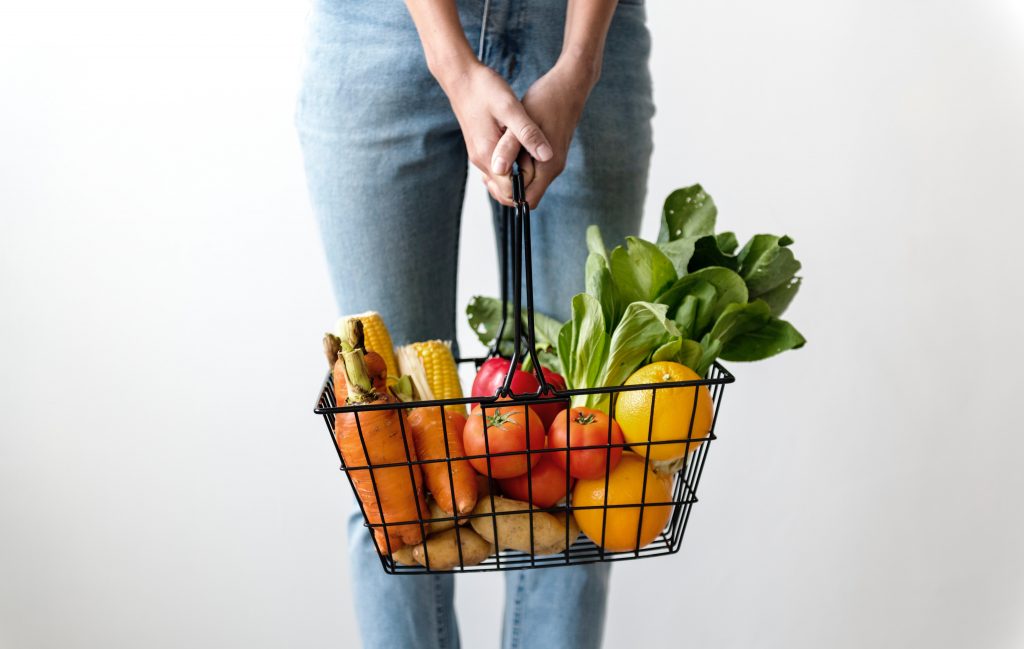 Eating meat, eggs and dairy is pretty much still seen as eating a "normal" diet in Germany. Most shops also sell these products, so you actually don't really need to worry were to shop, at least in terms of availability. Being vegan or being on a plant-based diet, however, can be a bit more difficult. Apart from the basics like fruits and vegetables, not all shops sell vegan products. That's why I wanted to write about where to go shopping in Rostock if you are vegan. There will also be a follow up blog on where to eat out, but this time I'll focus on grocery shopping (and cosmetics a bit). 
Before you start reading, just remember, those are just places I like to shop at. There are many more in Rostock, so this blogpost does not claim to be exhaustive 
Compared to other countries, like Great Britain or Sweden, Germany has fewer vegan options when it comes to food. But still there are some, and as a trend, more and more products are being introduced to the supermarkets. What you have to keep in mind is the fact that the availability of vegan food still depends a lot on were your are in Germany. For example, you are much more likely to find a vegan supermarket in Berlin than you are to find one in Rostock (sadly).  From my own experience, I also know that the range of products in supermarkets (even if you are shopping at the same "chain") vary, depending on where you are. Meat substitutes, for example, are more accessible in the city, than the countryside, not to mention vegan cheese. 
As already mentioned, things like fruits, vegetable, legumes, grains, seeds and nuts can be bought at (almost) every German supermarket. You'll also find some products that are "accidentally" vegan, especially sweats and crisps.  Those products are not marked as vegan, but don't contain any animal products. If you read the list of ingredients, remember that dairy, eggs and fish are considered allergens and are therefore printed in bold. You can save yourself a lot of time if you just look out for the ingredients printed in bold and don't read the whole list.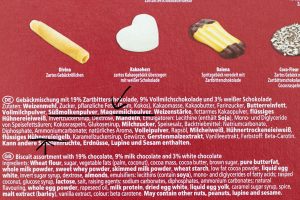 Most supermarkets in Rostock (even the " cheaper" once like Netto or Lidl) will at least sell Tofu and some sort of plant-based milk. But if you are looking for something a bit more fancy here are my recommendations.
This supermarket in the Kröpeliner Tor Center is all about organic food. And apart from that, they have a lot of vegan food, including the following treats: mock meat, vegan cheese, plant-based yoghurt, sauces, vegan ice-cream, chocolate and other great things. All of their vegan food is also organic. But this also means that they don't sell some of the more common brands, like Alpro, because they are not organic. They don't have a lot of vegan cheese either, since again lots of vegan cheese isn't organic. But overall they have a large range of vegan products. 
There is another great thing about Denn's if you are interested in reducing your waste: they sell almost all of their fruits and vegetables loose or without plastic packaging. They also have a bulk section, where you can fill up your own container with dry things like rice and pasta and again avoid plastic packaging. 
Denn's also has a small section of cosmetics, shampoos, etc. The products are all organic and mostly also vegan and cruelty free. 
Just keep in mind that, like in many other countries, buying in organic stores can be a bit more expensive. 
Edeka
There are several Edekas in Rostock, but I'm only talking about two of them because I'm familiar with their product range. But I bet if you go to any of the other, you will also find some vegan products. 
1. Breite Straße
At this Edeka in the center of the city you'll find a great range of products. They sell mock meat, vegan cheese, vegan yoghurt, vegan ice-cream and also things like vegan crème fraîche or bread spreads.  They also sell products from the brand veganz, which, as the name suggests, are all vegan and include things like soy mince and vegan sweats. They are also presented in an extra section and therefore easy to find. 
2. Holzhalbinsel
This Edeka has a similar range of products as the first one. Unfortunately they don't have a section where they sell products from veganz. But they have a great selection of plant-based milks!
As with Edeka, there is more than one Rewe in Rostock, but I'm only going to talk about the one on Friedhofsweg. 
This one is still near or at the center of the city and also relatively big (compared to others). Again you can find different plant-based milks and they also have a section for mock meats and vegan cheese. Definitely give it a try. And as far as I remember, they also sell vegan ice cream. 
Rossmann is a German drugstore, but they also sell some food. They are very limit with mock meats, but have different sorts of Tofu. They also have some other vegan products and are a good option for gluten free pasta. And one significant bonus, they sell vegan chocolate. 
Since it is a drugstore, they also sell shampoo, make-up and other cosmetics of course. Some of them are also vegan and cruelty free. Try out brands like alterra. If you are not sure whether a product or brand is vegan, you can also go to the Rossmann website and get information on each and every product.  
Rossmann also has a great range of supplements (like B12 or protein powder), some of them also suitable for vegans.  
Here are the two store, I would recommend you check out. They are pretty similar in their range of products. 
Holzhalbinsel (Gaffelschoner Weg 13)
DM
DM is the other big German drugstore which also sells some food. They have different plant-based milks, some mock meats, tofu, vegan chocolate and various other products. 
And as a drugstore they of course also sell cosmetics. Check out brands like Alverde, Balea and Lavera for vegan products.  
One of the best things: they also sell supplements like B12, Omega-3 that are suitable for vegans, as well as protein powder. So if you run out, you can easily stock up on the necessary supplements for little money. 
Here are the two stores I would recommend you check out. They are again, pretty similar in their product range. 
I hope this list was of any help and you'll try out some of those stores the next time you go shopping in Rostock. And, as already said, there are many more supermarkets in Rostock that sell vegan products.
And for better overview: here is a table, so you don't have to read the whole blogpost again to find out where to buy one specific thing.