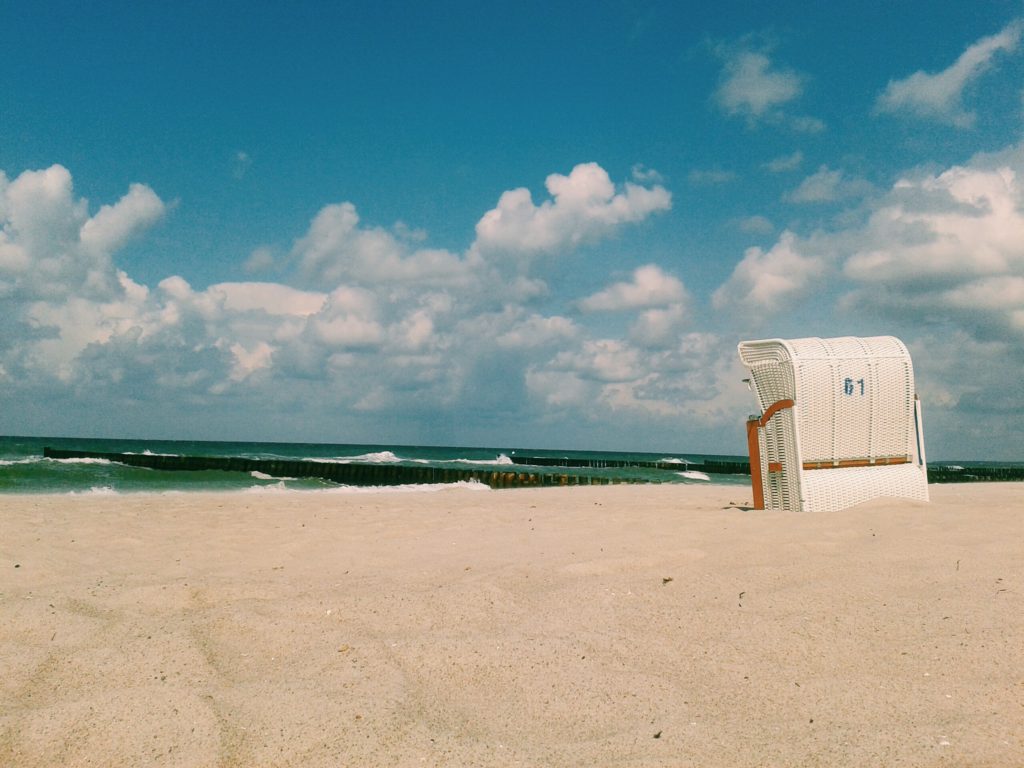 When in Rostock, it's easy to hop on the city railway (S-Bahn) and step off in Warnemünde, directly at the beach. This place can be pretty crowded in summer. There are lot of tourists and also natives (especially young people) as it is so easy to reach by train.
If you are looking for a quieter beach, I definitely recommend the ones on the peninsulas Fischland – Darß – Zingst. Actually, these are three peninsulas as shown in the name: First comes Fischland, then Darß and at last Zingst, but they are all located on the same spit of land and generally referred to as one entity.
All three have marvellous beaches, much smaller than at Warnemünde, which feels more 'cosy', peaceful, and private. Of course, there will be tourists too, but it's somehow another tourist-clientele. There tend to be more grown-ups and families with children as everything is a little more expensive at this peninsula. Luckily, the peninsula is just a 40 min. drive from Rostock away, so it's perfect for day trips.
It's also popular for visits from famous people, so if you are in Dierhagen – where a high class hotel called the Dünenmeer" is located – it can happen that you bump into a German celebrity.
If you are around in May/ June or September/ October, and the weather is generous, you should definitely go to Fischland – Darß – Zingst. There are like no people around, and you will have almost the whole beach to yourself.
I really like to go there as it is so restful. The beach in Rostock/ Warnemünde can be stressful for me because I am originally from Rostock. Rostock is a city but small all the same. It's like everybody knows everyone. The same thing happens at the beach and it's sometimes like "Hey there this or that person", but you just want to have a calm and relaxing time. The beaches out there on Fischland – Darß – Zingst are a little place to escape to where (hopefully) nobody knows you and this can be peaceful, too.