After all of the sightseeing in Rostock one quickly gets hungry. There is a huge number of options what one can eat in the city center. But if you would want to try something you hardly find in the US, you should try the Döner. Of course, one finds many offers within the Kröpeliner Straße, but there is only one address you won't regret to have visited.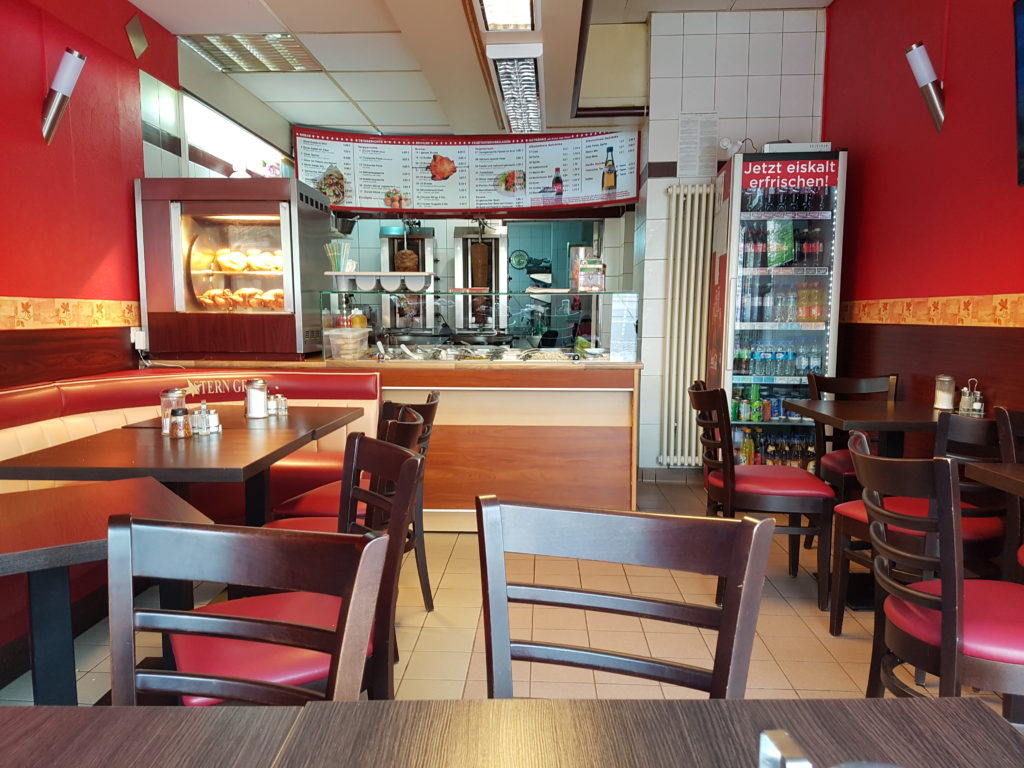 The Stern Grill in the Doberaner Str. 2, 1857 Rostock is probably the best Döner Shop around. Don't mistake the Döner down the Street at the Doberaner Platz for the Stern Grill. This is not the one I mean. Before I've got the tip for the Stern Grill, I used to eat my Döner there, but now that I know the Stern Grill, I won't ever go back there.
The Stern Grill is kind of hidden, along the road, with other shops. From the outside it looks kind of unimpressive. It looks just like every other shop. But inside you can sit and enjoy your meal. One can choose between the typical Turkish offers. Most important for many Döner lovers is the meat. One can choose between the typical beef and chicken. After deciding if you either want a Döner or a Turkish pizza, you can take a seat and enjoy your choice with a cup of tea they sometimes offer. This black tea is for free and tastes delicious with some sugar. The price lays at 4€ but you will have a pleasant stay and will leave the shop being full.