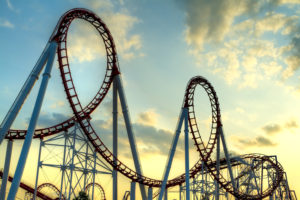 "[…] To keep your balance you must keep moving" (Albert Einstein) Life is also like a box of chocolates (Forrest Gump) or a rollercoaster (Ronan Keating – former, Irish-born member of Boyzone) respectively. So to start this blog with one of those generic, wannabe-wisdom quotes about what life is like might've been a bit of a mundane choice, dull even. But how else do you start a blog about biking, hm? … The idea of writing a blog about our dearly beloved two-wheelers actually crossed my mind while dashing through the streets of Rostock on my 20- year-old, fiery Pegasus, trying to be punctual for a seminar (I wasn't). There is a reason why we love them so much that many of us prefer some intense, stressful, sometimes uphill pedalling instead of taking trams or those four-wheeled, magical horses – also known as cars and buses.
What you'll notice when in Rostock is that it's virtually designed to be travelled by bike. There are broad, well-structured bikeways scattered throughout the city; sometimes they're even more modern and better than the streets. But that's not only the case in Rostock but in most of Germany, where even the smallest of towns have neatly constructed, pink-ish cycleways. Believe it or not, sometimes Germans love their bikes more than they love their cars. From my experience, there are generally several reasons why people often prefer to go by bike and quit the car-business altogether: 1. some prefer the mobility and the not-being-dependent-on-public-transport-ness (compounding really doesn't work properly in English, does it?), 2. some like to get active and actually make use of it (a.k.a getting somewhere instead of being stuck on a fake bike in a gym) or 3. some like to preserve the environment, keep their car in the garage, and run into some innocent pedestrians instead. Sometimes it's all of the above.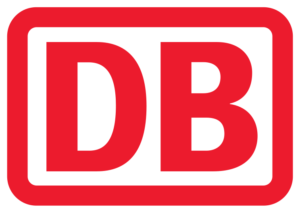 If you plan on getting the most out of your experience in Rostock and its surrounding areas, I would truly advise you to consider doing so on a bike. Not only is it cheaper and at times quicker, you won't find yourself cooped up in a stuffy train or bus, while simultaneously doing something for your physique! You'll find various websites online and their respective stations around Rostock that offer bikes for rent; even Deutsche Bahn (the national train service, which is "always" on time) offers a bike rental service. Feels a bit like a counteract on their actual initiative, but at least you can pedal around town showing off your DB sticker. So why not grab a bike to-go and actively experience your wonderful stay on medium-speed up a hill on a stormy day? It's fun because to every uphill there's always a downhill to speed down on! Just like… like a rollercoaster.