it's what you get if you visit the COAAST in Warnemünde.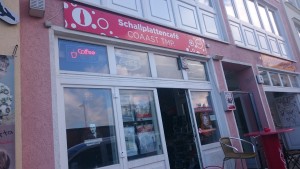 This little but satisfactory, quaint and cosy location combines the 2 most crucial and essential goods of human kind, goods for which no substitute could ever be invented. Millions of people would wake up bad-tempered every single morning if they had to go without those treasures. All of our lives we would be searching, searching, searching for that feeling and get no satisfaction without them. At least, I wouldn't.
You may have already guessed what I am talking about – coffee and music.
This may not sound too inventive or surprising. But this is not only about listening to music; it is about buying music. But not ANY music.
In these modern times of smartphones and mobile devices I should speak verbosely for the sake of clarity.
Once upon a time, there were no iPods or MP3 players. No discmans or even walkmans; no Spotify or MTV were invented by then. I am not talking about the 18th century as you may assume now but about the good old times where our parents were young and the world was more peaceful. And the music… well, the music was way different.
It was not easy to capture marvelous and glorious tracks on records. Which is why they used long-playing records – and they were far from compact those times. You need a special device to listen to them nowadays.
If you have such a thing, I can't recommend enough buying your LPs at the COAAST. You can sit in the café listening to awesome old songs and have drinks that are named by song titles. Maybe they got this idea from my headings (I'm only joking 😉 Am I?).
So if you like to have Brown Sugar you'll get a hot chocolate; if you order a Brown Eyed Girl you can enjoy a brandy; or if you ask for a Lady in Black, you will …
I don't want to put in too many spoiler. It is totally worth going there just to read the menu.
I promise!!!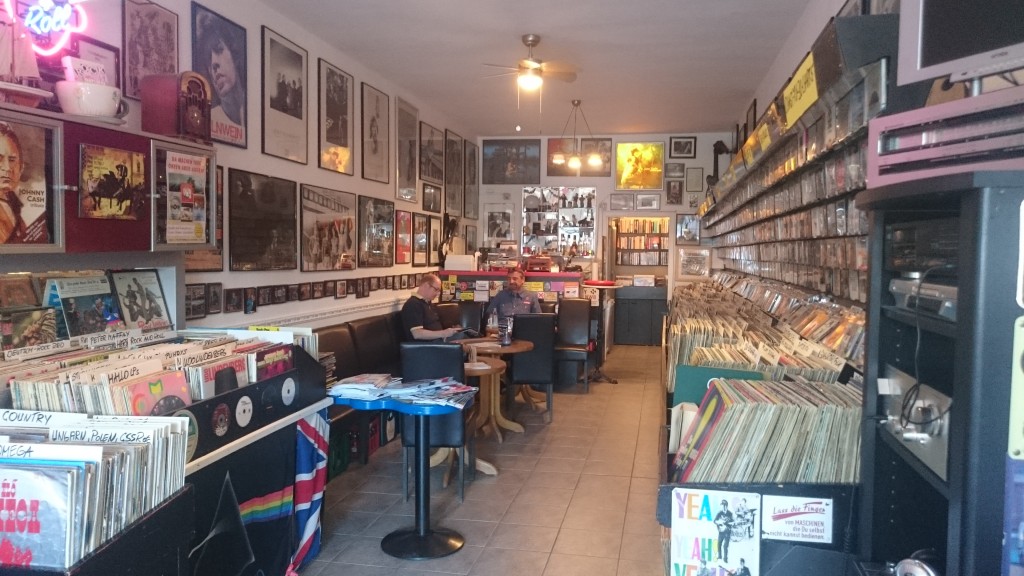 For as soon as you have appeased your coffee craving, you can appease your hunger of music. They have an incredible range of various LPs; and you can spend hours and hours in there; especially if you visit the coffee with your crazy-about-music father.
It is hard to leave without buying yet another LP. I couldn't manage that in fact – and I don't  even own a turntable.
Maybe you have stronger self-control, but you can't know until you give it a try!