Today I want to introduce you my next paste dealer. The special thing about it, is not the 100 different flavors or the high quality paste; it is the feeling, when you close your eyes and you got beamed right in the middle of the 80's in the GDR (German Democratic Republic). You know it already – I speak about the "Eiswerkstatt". This dealer and it's paste throws you directly back in the eastern bloc and revives memories in many people, who lived in the former German Democratic Republic.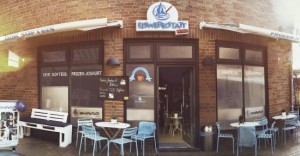 As I mentioned, the "Eiswerkstatt" is not famous for many different flavors or high class selfmade Icecream – the special is their originally GDR paste. They produce the paste with the original recipe, the original ice cream machine and put the stuff in a sea shell cone. You can choose between the traditional Chocolate, Vanilla and one fruit Flavor – but I recommend definitely the chocolate – vanilla – mix! The dealers shop is furnished like a little house of the communist germany, with records on walls and typical furniture from former times. On top of your fresh tapped paste you can decorate it with Gummibears, chocolate chips or fruits.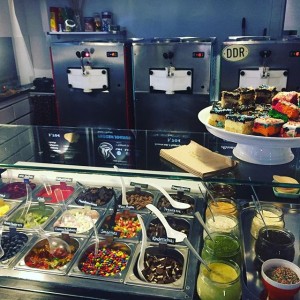 Opening hours: Monday – Sunday: 10am – 07:30pm
Price: S – 1,50 €
M – 2,40 €
L – 2,90 €
Topping – 0,50 €
Yummi – The pure and cold taste of history!