Hey folks,
Caro here. 🙂
As I was thinking about a new blog topic, I was sifting through the internet to find an interesting subject. And I found a really good one!
THE HANSE SAIL 2014!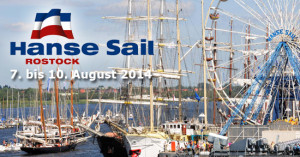 Yup, it's this time of the year again. The time, when more than two hundred sailing ships will invade the harbour of Rostock.
This year, it's going to be the 24th Hanse Sail and it will take place between the 7th and 10th of August.
The Hanse Sail is THE big event in Rostock during the summer.
The anchored ships offer various sailing trips which you can book online even before the Hanse Sail starts here.
If you think you are better off ashore, you will find a diverse program at the harbour. Live music, DJs, various stages and local markets, food and drink stands, art and entertainment for children will make your visit a fabulous one! Spend the day, spend the night or the whole weekend at the harbour. You will allways have fun!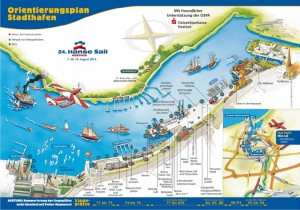 Event Location City Harbour
You can find a high quality version of the location plan here.
The program of the 24th Hanse Sail is available online on the official website as well as further information on what's going on those days.
I will definitely be at the Hanse Sail – See you there!
Cheers!