They always say you can't buy happiness, but the truth is you just need to know where to go.
Barnsdorfer Weg — the inconspicuous little street that connects Doberaner Platz with Margarethen Platz — will certainly surprise you. You enter suspecting only the ordinary and you'll end up instead with this Alice in Wonderland feeling. Tiny cute shops lure you in with their shiny shop windows and the promise of bliss if you'd only pop in for a sec… no more… maybe a few more minutes…. Like Alice — before you know — someone seems to have set ahead the clock while you were immersed in browsing through all the goodies.
Start at Doberaner Platz, turn into Barnsdorfer Weg, and then simply follow your feet (but try to keep roughly that direction).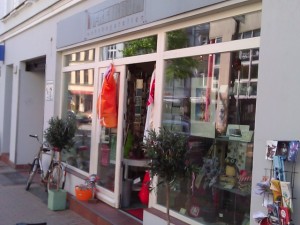 FREIRAUM doesn't sell the things you need but the things you want.
 In here it's not you who'll find something but the small things with  their stickler for details that will find you and win you over. In no time  you'll have your bag full of presents for your loved ones.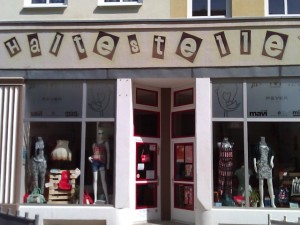 HALTESTELLE has funky, creative, colourful clothes in store for you that tell everyone this: I'm definitely not "H&M", and that will give you the feeling you found your special  something ('clotheswise').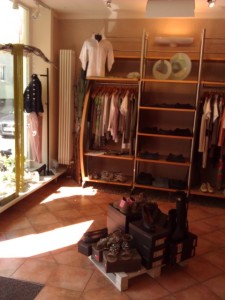 You wouldn't call the IPUNKT a shop, or worse a store — from the shopwindow  decoration to the outfits of the dummies, the whole interior whispers BOUTIQUE.  Silky fabrics, classy cuts, elegant outfits — when you purchase a piece for your  wardrobe you get the Lady-like feeling on top, without any extra effort. 
 EMMA PEEL: here you'll find glittering, shimmering, silver-golden living accessories with that touch of the Far East. Scale your apartment up with one or two of the pieces and bring a tasteful  flair of elegance and distinctiveness to your home.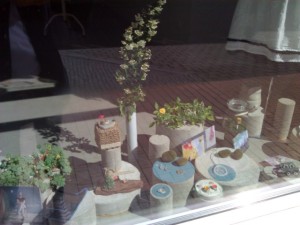 The tiny gallery ARTQUARIUM entices all who enter the lair with exceptional  pottery and    beautifully crafted jewellery that are in themselves little works of  art. The  aqua-blue showroom will leave you marvelling at the hand-crafted  works.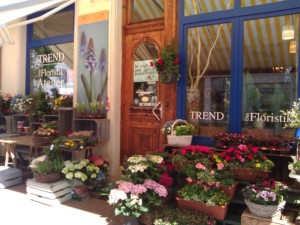 You can't go wrong with flowers but that FLORIST definitely does it right.
I enter  that shop and instantly grope around for reasons to buy some flowers. My  absolute favourites are the small floral bouquets for only 3€. Georgeous, delightfully bound and absolutely affordable. Even for students!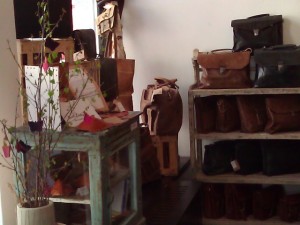 GUSTI LEDER: the tangy smell of leather engulfs you while  you browse  through the huge selection of leather bags,  accessories and belts in their  vintage style. In the small atelier in the back of the shop, unspoiled leather  bags are  pepped up with applications and old  broken leather pieces get  their  second chance .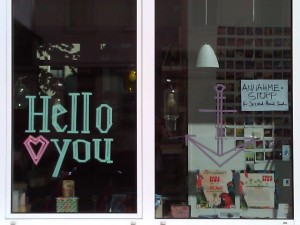 The things you'll find in COSI are almost to0 cute to give away. Prints, jewellery, clothes; and everything has that unmistakable appearance of being produced only to make the world a little prettier — or at least you and your flat.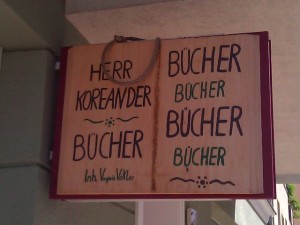 If you love books you'll love MR. KOREANDER, the tiny second-hand book  shop. Cramed into the last corner and up to the ceiling with books, you can  spend hours and hours in there — reading a book title here, skimming  through a novel there. With each book no more than 2 or 3€, you don't have  to decide, just take all the ones you like. The also have a section on  anglophone and  francophone  language. 
To finish your shopping tour, why not treat yourself to a new haircut. The cutting crew in the hair salon TWENTY 20 will transform your dry and stubborn hair into a glossy mane (you think your hair is fine? Wait till you see, what they can do with it), or make you a few years younger with a modern and funky haircut. Plus: you'll get a relaxing head massage before you get all styled.