Just imagine you are on a backpacker tour through the Baltic Region and you get stranded in Rostock. For some reason your status quo looks like this: No food, no money, nothing planned for the day; You feel your trip coming to an end… But wait! Don't call any friends to send you money for the ticket back!!! With only your clothes in your bag and an instrument you might have everything you need! I've got some good news for you!
If you've got your guitar or any other instrument you can play well enough, why not give busking a try? There is one thing which is pretty astonishing about Warnemünde and Rostock: You do not need permission to play music on the streets like in the majority of other bigger cities, and that is the way it should be everywhere if you ask me.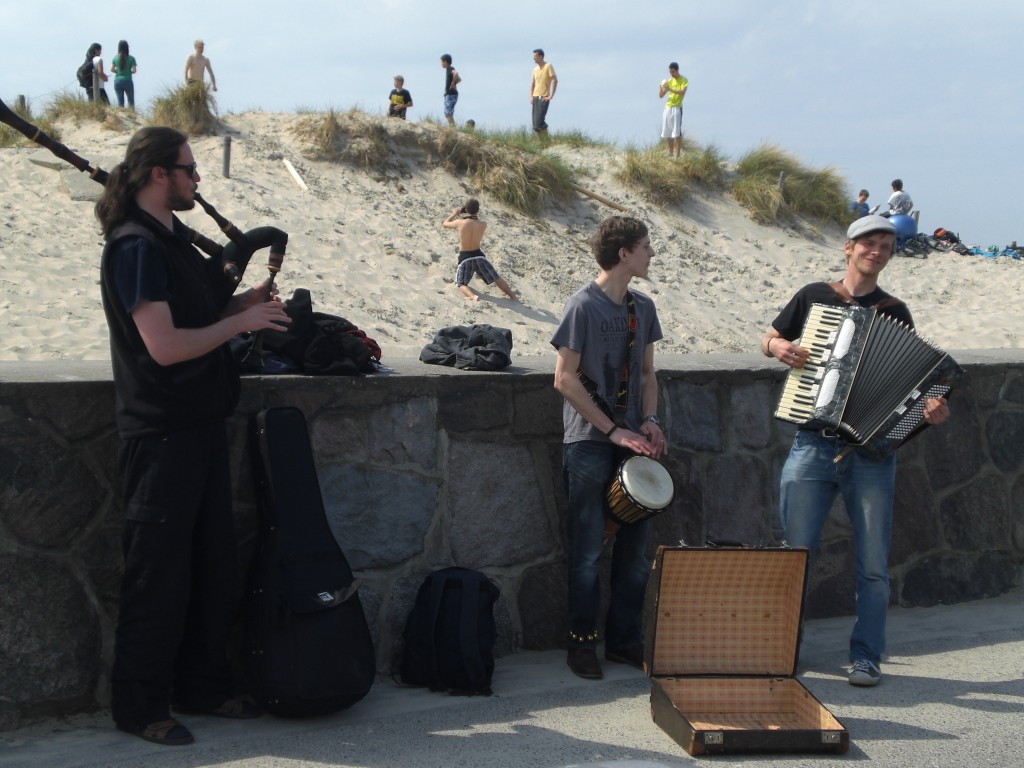 According to the city council of Rostock, you only have to stick to the follow 4 rules while busking:
First: Do not use any electronic amplification!
Second: Do not sell any CD's of your Music on the street!
Third: Change you your position every hour!
Fourth: Do not disturb any events with your music!
The first thing, if you found your guitar and your courage, is to figure out where to play. My advise in the city centre ist the "Kröpeliner Straße" which is the main shopping street. This place is the best on the colder days of the year and when the Christmas market is taking place. But if the the sun is shining, you should go to Warnemünde because then that is the place where most of the tourists are! My favorite spot there is right behind the bridge that leads to the train station. That is where a lot of people pass and tons of people could mean tons of peanuts! Not the best position concerning cash, but the best position concerning enjoyment is the pier by the beach! To find it, just follow the street along the canal in direction lighthouse.
If the place where you are is busy and full of tourists, play there; If you can't find a good place, just go on of the places I have advised. If tried them out! Believe me, they are good!
To tell you a secret, I must say that the rules mentioned above don't have to be taken to seriously. If nobody is disturbed at the place you play, nobody actually cares if you stay at that position for longer than an hour! Actually I have never even seen that anybody cares about that rules at all. So if you won't really stick to them and get into trouble, you could always say you are a tourist and you did not have a clue that there were rules at all. I do not think you' ll get into trouble then!
So keep on rockin' for a free world!