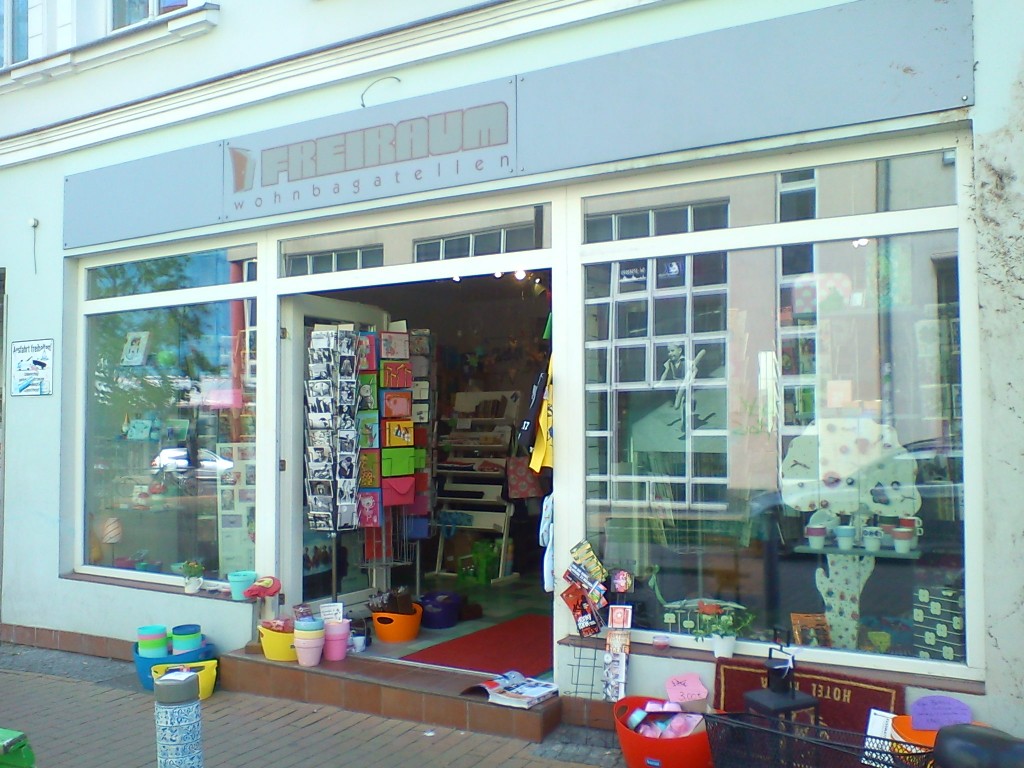 A few weeks after I had settled to Rostock, a friend told me to visit a little shop called 'FREIRAUM'.                                                                                            The shop exists since January 2006 and it will make you marvel.
 As I went in I was astonished by the big supply of everything you can imagine.                                                                                                                            Beautiful postcards, decoration articles, porcelain, wallpapers and even a selection of different beads and bands so that you can create your own bracelet or ear rings. In 'FREIRAUM' you can also find a great choice of things you can give away. Your friend cannot deal with money? There are several scratchpads where you can write down your expenditures, from bread till pub nights. It's really helpful.The last time I went there, I found 'LOBKARTEN'; little cards that express your praise. Please, isn't it cute?!                                                                                                                                                                            If you are having a party and there comes the fearing silence, you can buy little cards with funny topics of conversation.
Here you can see how the shop is constructed. At each corner you can find something that surprises you, I promise.
You can find the shop in 'Barnstofer Weg No. 6' near 'Doberaner Platz'.
 Even if there is nothing that really consents to you, you can go along 'Barnstofer Weg' until you see a little shop called 'IRRSAL'. You can find romantic shelves or mirrors or even a sleeping mask and a selection of different materials.
 I really recommend both of these shops.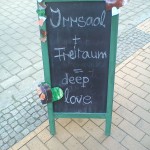 The shops built a community and are going to be one shop, so a staff member told me.                                                                                                                 Which are by the way very nice.
Additionally you get a cute bag if you buy something.  
Have a look at it. But I commend you not only to look for several things. I went there today to buy a flowerpot and I bought a wall clock, a box, a picture frame and a vase, ups.