The headline may be a little exaggerated in and hopefully contributed to your urge to read this. This is all about the "Eiszeit"-event (Ice Age) in Rövershagen near Rostock. This happening is all about ice sculptures and making them according to a particular theme and is taking place for the ninth time now.
This year, the main theme is the circus, the motto reads, "Let the show begin- a circus made from ice!". And, as every other year, it takes place at "Karl´s Erdbeerhof" (literally Karl`s Strawberry Farm), which is more like a little theme park than an actual farm. For little children, especially younger than the age of 10, this place is really awesome `cause they have lots of activities to take part in, like a "sweet corn labyrinth" or a "flying cow barn"-ride in the summer seasons.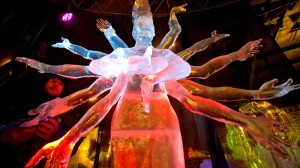 At the moment of course it doesn`t really feel like summer (it`s January), so a couple of years ago they started this awesome event. And it seems to get better every year:  this term, they invited 11 of the best ice-sculpturing artists of the world making a whole new world from ice. People are going to be amazed when visiting this place by several big tops, frozen animals, courageous artists, an ice-slide, and even a children-carousel all made from ice.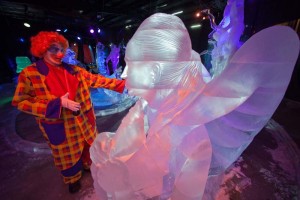 And there`s even more to come: once you have paid the entrance fee, you can go there as often as you like without spending a cent to get in until the "Eiszeit" is over, which is by the end of February. This really is a great offer; you can also rent some skates for free with your ticket! And all that for only 7 € it`s a real bargain.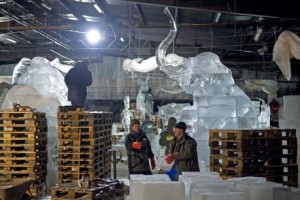 So, by reading our blog, you already know some great places to stay and some awesome stuff to do, but be aware: before another Ice Age comes, prepare yourself by going to the "Eiszeit" in Rövershagen.