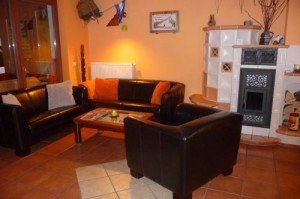 I think while travelling around the world or at least some parts of it, you have probably already come across some really bad accommodations. Saggy mattresses, filthy sheets, bed bugs, dirty bathrooms – things that make you scream out loud. Believe me I have experienced all of that while travelling myself. If you want to both avoid sleepless nights while trying to ignore unexplainable stains and stop yourself from rolling off the bed, you´ll be at the right place at the "GreifenNest" in Rostock. It´s a nice, familiar place next to all the interesting places in Rostock: the Kröpeliner Straße (where you can shop till you drop), 
the KTV (where you can enjoy a drink in the evening) and the harbour (perfect for a BBQ or a game of kubb in the summertime).
You can chose between four types of rooms which all have their own bathroom. There are single rooms, double rooms, three-bed-rooms (in which you can stay with two friends) and family rooms, which are connected by a bathroom. So if you travel alone, you can enjoy the silence of your own room – just close the door and get rid of all the noise.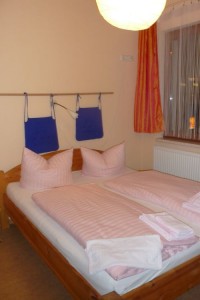 No drunk roommate, who starts singing at three in the morning while rummaging through their backpack just when you´ve fallen asleep. Not the seemingly mandatory snoring person in the next bed. Just you and the privacy you need to get ready for a new day.
But never the less, if you belong to those people who crave for a lack of sleep there is an opportunity in GreifenNest for you as well. At least in my opinion sleeping in a ham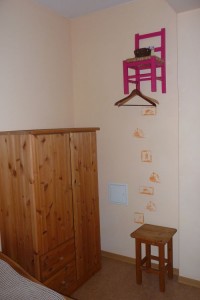 mock guaranties an interesting night.
But no matter which room you choose, you´ll definitely like the fancy kitchen and the comfortable common room and the patio. The nice light woodsy furniture and the maritime decoration create a homely athmosphere that spreads beyond the rooms. One thing that really caught my eye were the chairs hanging on the walls. Yeah, right on the walls. They´ve been hung up there to carry your jackets, so before you sit on them you should probably check your insurance first.
After all this stuff you might now think: "What´s the catch?" Yeah, well, of course there must be one…in this case it´s the price as you might already have guessed: if you´re really on a small budget you might probably want to find another place to stay.