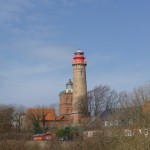 The first article about Rügen by Marie Wussow reminded me of my own short vacation in Rügen. A few years ago I spent a weekend in Baabe which is located on the Eastern Peninsula of Rügen. We also had a wonderful time at the coast of the National Park of Jasmund in the North East of Rügen with its chalk cliffs at Königsstuhl and – further North – at Kap Arkona with its light houses.
Here you can find an overview of all the Ostseebäder on Rügen (Baabe is one of  them).
If you are interested in experiencing nature and learning some interesting aspects about the region along the way I can recommend you the national parks on Rügen, the Königsstuhl being one of the most famous and beautiful ones. Here you can find all the information you need.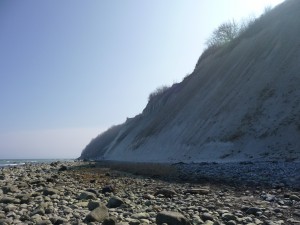 It's impossible to single out one spot, though. What you could do – unless you travel by car anyway – is rent a car as we did and make a trip through the region and take along all the beautiful places. You won't reach all the spots by car since it's a national park but from the parking lots available in the region it's not very far to walk to the sights. So, enjoy your trip! It's really worth it!