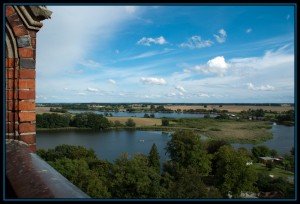 Do you love nature? Relaxing or being active on the water? Then you won't want to miss out on the Mecklenburg Lakes in the Southern part of Mecklenburg-Vorpommern.
Being the "state of the thousand lakes" – there are 2,036 lakes in this largest of all Lakelands in Europe – Mecklenburg-Vorpommern offers you meandering canals and stretches of waters. It is certainly a paradise for fans of all kinds of water sports. Accordingly you can enjoy canoeing, sailing, windsurfing, swimming, water skiing, rafting and motorboating, or just exploring the lakes by houseboat. Thanks to a special regulation, you don't even need a licence to enjoy this pleasure. With their clear, clean water, the lakes are ideal for anglers and divers. You can get more information here.
Müritz National Park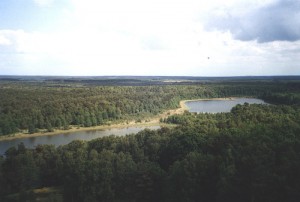 In addition you do not have to travel as far as Rügen to visit extraordinary national parks: located at the western side of Lake Müritz – the largest lake of the Mecklenburg Lakes and affectionately nicknamed "the little sea" – the Müritz national park is just around the corner. It offers lush and unspoiled vegetation and animals of all kind, wetlands, lakes and forests to explore as well as an exceptional education programme with guided tours and the possibility for children to learn and experience with all their senses.
Gardens and Parks
For those of you who love gardens and parks I recommend the garden and park routes in the area of Mecklenburg-Strelitz. Below you can find a map with four different routes and the most interesting places with these features: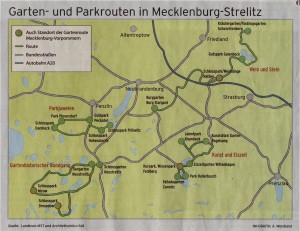 Wine and rocks
palace garden and wine hills in Rattey
herb garden Schwichtenberg with medical and spice plants, vegetables, ornamental plants and managed grasslands with fruit trees
rock garden Schwichtenberg with damp biotopes for reptils and sand martins as well as "outdoor class room"
manor park Galenbeck with Tanzlinden (dance linden) trees dating back over 150 years
the castle garden of Burg Stargard with woodland species from the 18th century
Parks – real jewels
palace garden Prillwitz: magnificently located at the Southern waterside of the Lieps River
palace garden Hohenzieritz: designed following the example of English country parks
manor park Peckatel: dynamic with sculptures
manor park Pieverstorf at the bike route passing the source lakes of the Havel
palace garden Dambeck with interesting natural trail
Historical garden tours
palace garden Neustrelitz – a Baroque gem
Zoological Garden Neustrelitz: family friendly
palace garden Mirow: historically significant
palace garden Drosedow with a system of cascades
Art and ice age
Lenné-Park Krumbeck: popular among tourists
spa gardens Feldberg
meadow park Feldberg with appealing scenery
Art Work Garden in Vogelsang in connection with works of four artists
Fallada-Garden in Carwitz as part of the Memorial Museum
Garden of the Ice Age Wittenhagen with Ice Age studio and nature trail
Windmills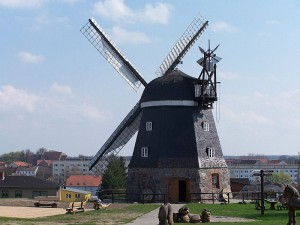 Oh, and if you are into windmills there are lots of them to be explored in this region, sometimes even from the inside. Here you can find a list of windmills which are located either in the coastal area or scattered around the Mecklenburg Lakes. Probably the most famous of all is the Dutch windmill in Woldegk about 25km south-east of Neubrandenburg. With its Windmill Museum and seven intact windmills this town of roughly 3,800 inhabitants is also referred to as the city of windmills. You can even get married among the flour sacks!